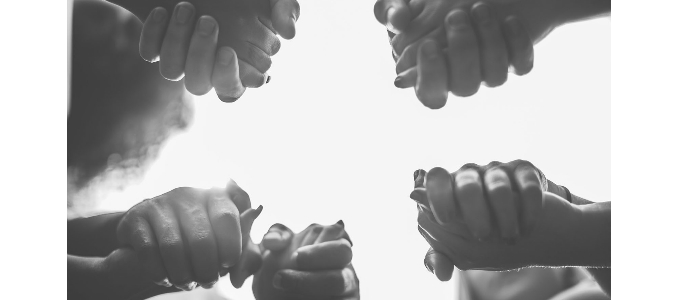 Prince of Peace is a Stephen's Ministry Congregation
Stephen Ministry is a caring and confidential, one-on-one relationship, with a trained individual who will listen, encourage, and explore issues of concern. They provide emotional and spiritual support to members of Prince of Peace, as well as to those who live in and around the community who are experiencing difficult times.
A Stephen Minister is…
A child of God who walks beside a person who is hurting.
A congregation member with gifts for caregiving who was carefully selected to serve in this role.
A layperson that has received 50 hours of training in providing emotional and spiritual care.
A caring, Christian friend who listens, cares, prays, supports, and encourages.
Someone who will "be there" for his or her care receiver, meeting faithfully for about an hour each week, for as long as there is a need.
Stephen Ministers Care for People Facing Tough Times
We all experience challenges in life–times when we could benefit from the support of a caring Christian friend. Stephen Ministers are ready to provide the emotional and spiritual care we need when faced with a crisis or difficulty such as:
loss of a loved one
hospitalization
divorce or separation
loneliness or discouragement
spiritual crisis
unemployment or a job crisis
a terminal illness
incarceration
aging
birth, adoption, miscarriage or infertility
a chronic illness
relocation
recovery after an accident or disaster
Stephen Ministry is YOUR ministry
You play an important role in our Stephen Ministry. Here's what you can do:
Pray for God to bring hope and healing to hurting people through our Stephen Ministry.
Accept care from a Stephen Minister during your time of need. God doesn't expect you to bear your burdens alone.
Tell a friend, neighbor, coworker or relative who is hurting about our Stephen Ministry.
If you've made any of the statements below to yourself, or to others recently, perhaps you too, could benefit from being connected with a Stephen Minister.
"When she said that she wanted a divorce, my world ended."
"I'm really frightened about this operation."
"Since my husband died, I'm just not interested in anything."
"Losing my job has devastated me."
"Having a baby should be happy times but I'm overwhelmed."
"I just don't know where to turn."
"We just moved here and don't have any friends."
"If I'd only known what a Stephen Minister would mean to me, I would have asked for one sooner."
"It's hard to ask for help."
"My time with a Stephen Minister gave me a chance to talk with a friend I could trust to maintain confidentiality."
For more information about Stephen Ministry, contact
Pastor Matt Fuhrman at 410-866-8766.