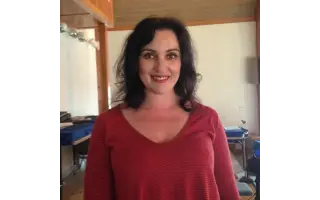 Alisa Kipnis
Alisa Kipnis is an organist, a pianist, a choral conductor, and is a member of the American Guild of Organists.

Alisa was born in Saint Petersburg, Russia. Her initial studies of the piano began at age of five. Throughout middle and high school, Alisa won numerous awards as a keyboard artist and vocalist with such famous choirs as the State Choir of Saint Petersburg Radio and Television, "Alma Mater," and others. Ms. Kipnis received her Bachelor of Music Degree (cum laude) in Choral Conducting from the College of Music and Art, Saint Petersburg, Russia.

After moving to the United States in 2000, Ms. Kipnis received her Second Bachelor Degree in Organ performance at Towson University, and Master of Music Degree at Peabody Conservatory of John's Hopkins University. Her principal organ professors have been Henry Lowe and Donald Sutherland.

During her career, Ms. Kipnis has served as Music Director in Russian Orthodox and Episcopal churches. However, her interest has not been limited to the classical and sacred music fields. Being raised in a multicultural country, Alisa has pursued knowledge and experience in the areas of folk and popular music also.

In performances Ms. Kipnis has appeared throughout Russia, France, Poland and Ukraine with numerous choral groups. She also performs as a solo organist. We are pleased and proud to have Ms. Kipnis as a part of our staff.
Contact Info:
work: 410-866-8766